II My Pyramid II
MyPyramid replaces the 1992 Food Guide Pyramid and associated materials. It incorporates recommendations from the 2005 Dietary Guidelines for Americans, released by the U.S. Department of Agriculture (USDA) and U.S. Department of Health and Human Services (HHS) in January, 2005.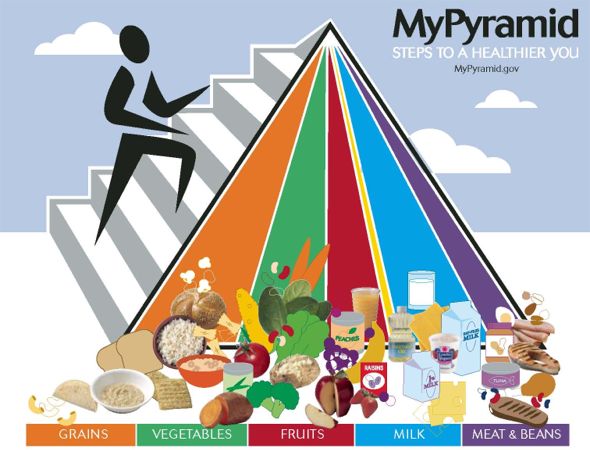 Click for Detailed Poster of My Pyramid

The above are PDF files. They look and print like the original paper copies. To view or print these PDF files, download and install the free Adobe Acrobat Reader software on your own computer, if you don't already have it.