The term "arti" refers to the prayer sung in praise of the Deity. Aarti is generally performed after we finish prayers. Often called the "ceremony of light", aarti is performed to please the Divine Lord. It involves waving lighted wicks before the sacred images to infuse the flames with the Deities" love, energy and blessings. By performing aarti one can rectify any mistakes made during the process of pooja. After the process, the lighted wicks are passed around to receive the blessings. We take the light into ourselves and thus feel refreshed, blessed and protected.
A pooja is very symbolic. The many steps in the pooja are meant to engender love for God in the worshipper and it is often said of a pooja that it is a way to 'engage all of the senses in worship' - through listening to the Sanskrit hymns, the aroma of incense, seeing the deity (darshan), the customary placing one's hands over the camphor flame, and the tasting of food offered to God (prasaadam).
Wherever puja is performed it includes three important components: the seeing of the deity; puja, or worship, which includes offering flowers, fruits, and foods; and retrieving the blessed food and consuming it. By performing these sacred acts the worshiper creates a relationship with the divine through his or her emotions and senses.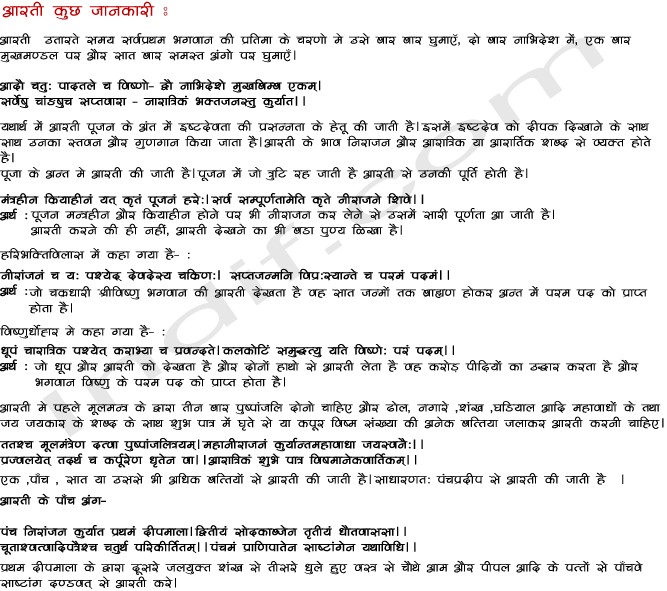 Om Jai Jagdish Hare - Universal Aarti