Shirdi Sai Baba Stories for Kids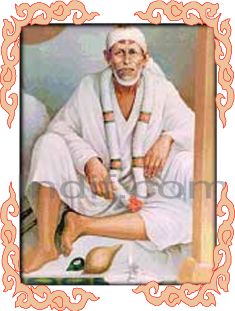 "Om Sai Ram"
Hello kids, the picture, shown above, is of Sai Baba, the Great Saint, who lived at Shirdi, District Ahmednagar, Maharashtra, India. He was extremely fond of children, because he himself had child like simplicity and purity of heart. Here we try to bring his miracles or leelas in form of short stories. Having read these once, you will feel like reading them again and again till you get them by heart. We have collected these stories from the great work of "Shri Sai Satcharita" - by Shri N.V.Gunaji and "Childrens Sai Baba" -by D.D. Parchure. The stories are presented in both Hindi and English versions.

Got ! Hindi Short Stories to share. Contribute here...